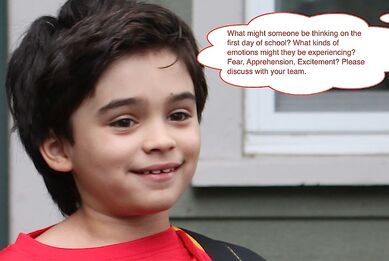 Elucidat
Elucidat is an authoring tool that can be used to promote game-based learning in virtual settings (Elucidat, n.d.).  The content can be designed to offer quizzes, case scenarios, videos, real images of characters, drag and drop question and answer situations, etc. (Elucidat, n.d.).
Elucidat meets the needs of 21st century learners, as it is rich with game authoring possibilities. By having so many options for the learning environment, instructors and designers can reach the numerous learning styles and preferences of participants.  Since the game-authoring tool offers movement, such as pictures that can be flipped over to show text, the content can be extremely dynamic. Hence, use of Elucidat allows designers to create games that that can engage the modern learner in real-life material and scenarios.
Professionals working in the Human Service (HS) field must understand complex system issues, such as the changing dynamics in families, schools, neighborhoods, and communities. The Elucidat tool can be integrated into the learning experience by helping Human Service professionals consider multiple systems issues. For example, the tool can be used to illustrate what people in different roles might be thinking, saying, and doing.  This can happen when characters are assigned certain roles and text scripts, and the participant hovers his/her mouse over each character to learn more about these assigned roles and behaviors.  This kind of game can help HS professional understand multiple perspectives. Short videos can also be inserted to introduce certain issues and provide reviews of difficult concepts.
When ready to begin, instructors and designers should choose one particular gaming strategy they would like to use with participants.  Starting with one strategy can help them stay focused and can keep the learning curve manageable. Once designers and instructors are able to see how easy the tool is to use, they will most likely be ready to expand their experiences with Elucidat.
Instructors and designers should also sign up with a free account with Elucidat.  They should check the following link to explore customer reviews and samples of ideas on how Elucidat can be used:
https://www.elucidat.com/?utm_campaign=elearningindustry.com&utm_source=%2F5-killer-examples-gamified-elearning&utm_medium=link
Note:
I added the picture of my son with the thought bubble because it reminds me of all that can be achieved while using the elucidat tool. Human Service professionals can be asked all kinds of thought provoking questions that generate powerful dialogue while using Elucidat. People and experiences can be brought to life through videos, pictures with script, role plays, animated case scenarios, etc. How would you envision using the Elucidat tool?
Additional Sources:
Elucidat (n.d.). Take a quick tour to see how Elucidat works. Retrieved from https://www.elucidat.com/tour
elearning industry (n.d.). Elucidat review: Create HTML5 elearning courses. Retrieved from https://elearningindustry.com/elucidat-review-create-html5-elearning-courses
References:
Elucidat (n.d.) See what's possible with Elucidat. Retrieved from https://www.elucidat.com/showcase