Adobe Captivate Prime
Adobe Captivate Prime is a Learning Management System (LMS) that Human Service administrators, designers, and instructors can use to provide effective learning experiences for students. The exceptional aspect of this mobile learning tool is that designers can create learning experiences that are customized and individualized, and they can be geared to meet the unique needs of learners (elearning industry, n.d.). Specifically, "(Those) who need more interactive online training activities can take advantage of your branching scenarios, while those who are auditory learners can listen to your streaming video presentations" (elearning, n.d., para 5).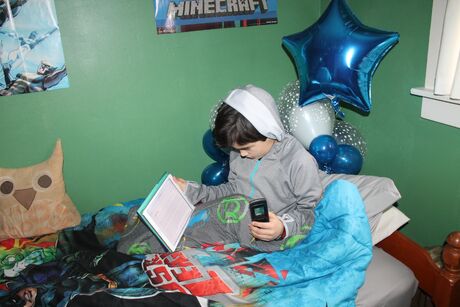 Adobe Captivate Prime can meet the needs of 21st century learners, as it can be accessed from anyplace or at any moment of the day. For example, this LMS can even be accessed at work (elearning, n.d.). Since 21st century learners are busy people with multiple roles and full schedules, they crave learning experiences that are convenient and easily accessible. Adobe Captivate Prime can definitely fit their needs.
The system can be integrated with optimal learning methods in many ways. One approach is to integrate the tool as a pilot project that can be easily adapted based on learners' experiences. That is, supervisors and instructors can monitor students' performance in each training session offered through Adobe Captivate Prime. Through the sophisticated analytics offered by Adobe Captivate Prime, participant performance can be clearly witnessed and understood (PC Business Software Index, 2016). Since these analytics will help Human Service (HS) supervisors and instructors assess the effectiveness of the training, they can continuously make adjustments to ensure an ideal learning experience.
To get started, HS instructors and administrators should download Fluidic Player which is a central tool used with Adobe Captivate Prime. When participants begin a course, the Fluidic Player becomes the central tool that learners can access from practically any screen (Adobe Captivate Prime, 2017). Participants can easily download and access content without distractions from outside sources (such as pop ups), and they can move back and forth across units and lessons of content where numerous kinds of multimedia can be accessed (Adobe Captivate Prime, 2017).
As a first step, administrators, instructors and designers should be asked to participate in a short orientation session offered through the Fluidic Player so that they can become familiar and comfortable with all of the unique features associated with this tool. Participating in orientation sessions may positively influence individuals regarding the ease of use of mobile learning systems and tools. Awareness raising and positive attitudes are critical for successful experiences with mobile learning tools (Suleyman & Goktas, 2014).
Note: I included a picture of my son while comfortable in his bedroom, playing with both the ipad and a smartphone. (I do limit his screen time, I promise). This picture reminds me of today's 21st mobile learner. They need multiple points of access to information at numerous times a day and at any point of their day. The more comfortable they feel, the more likely they will be ready to digest information and fully immerse themselves in the learning experience. Adobe Captivate Prime and its Fluidic Player tool reminds me of how important it is for learners to engage in the learning experience whenever, wherever, and however they like. What picture, story, or tool represents this experience to you? Please share.
Adobe Captivate Prime (2017). Offer stimulating learner experiences. Retrieved from http://www.adobe.com/products/captivateprime.html
elearning industry (n.d.). Adobe Captivate rime LMS: Your all inclusive power center for corporate training. Retrieved from https://elearningindustry.com/adobe-captivate-prime-ims-inclusive-power-center-corporate-training
PC Business Softward Index (2016). Adobe captivate prime. Retrieved from http://www.pcmag.com/business/directory/learning-management-systems-ims/888-adobe-captivate-prime
Suleyman, N. S. & Goktas, O. (2014). Pre-service teachers' perceptions about using mobile phones and laptops in education as mobile learning tools. British Journal of Educational Technology. 45 (4) 606–618.
Additional Sources:
Partridge, A. (2015). Getting started with Adobe Captivate Prime – uploading your learners. Elearning Community Retrieved from https://elearning.adobe.com/2015/11/getting-started-with-adobe-captivate-prime-uploading-your-learners/
Partridge, A. (2015).  Introducing a brand new LMS from adobe – Adobe Captivate Prime. Retrieved from https://elearning.adobe.com/2015/08/introducing-a-brand-new-lms-from-adobe-adobe-captivate-prime/